Chevron Handball Club arranged Street Handball Challenge in conjunction with
a sports event organized by *SCAPE, a non-profit organization.
It is part of their initiation to introduce handball (the street, fun style) to their fraternity!
They received overwhelming responses for limiting the
participation up to 14 teams for this tournament.
The rules are significantly modified compared to court handball.
Court size 15m x 10m. The court has 2 goals; two teams with
5 outfielders & 1 keeper (clamping, contact, 3 step, dribbles, etc. allowed).
Or, you can play under Fair Play rules: no physical contact.
No dribbling. Fair Play trophy to the best player.
The winners for the Street Handball tournament are:
1st Place – A Team
2nd Place – Everybody
3rd Place – Ex-men
They do not have any sponsors on their side as this is an event
organized in conjunction with *SCAPE for their Pump It! Sports Fiesta 2014.
In genuine effort to promote Handball (;
www.fb.com/ChevronHandballClub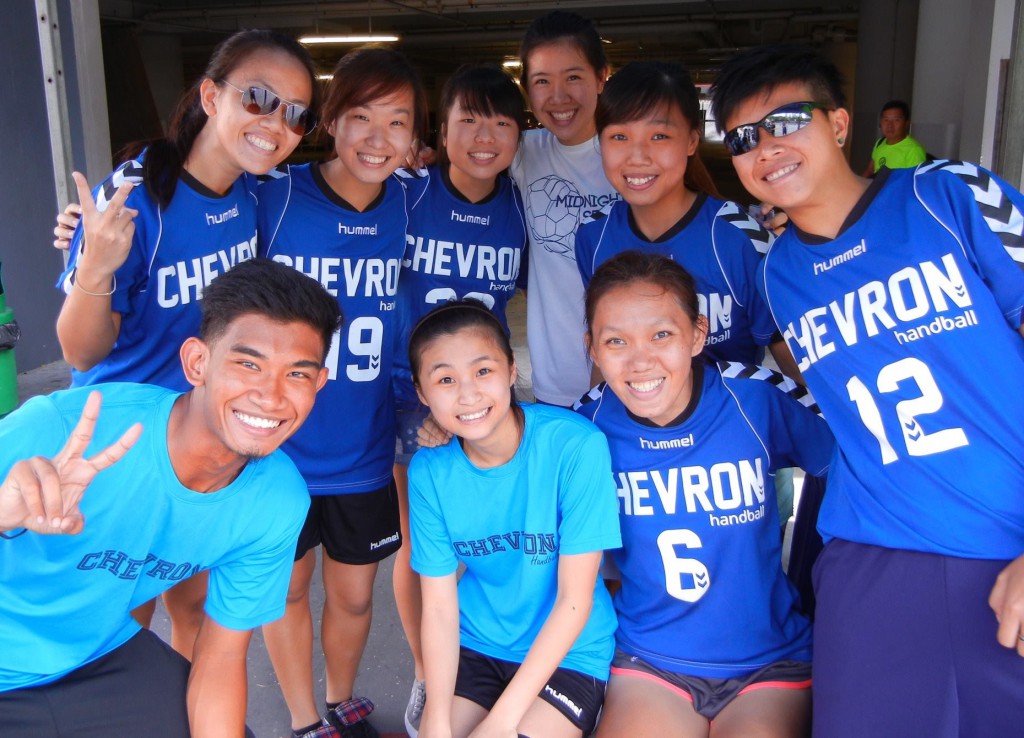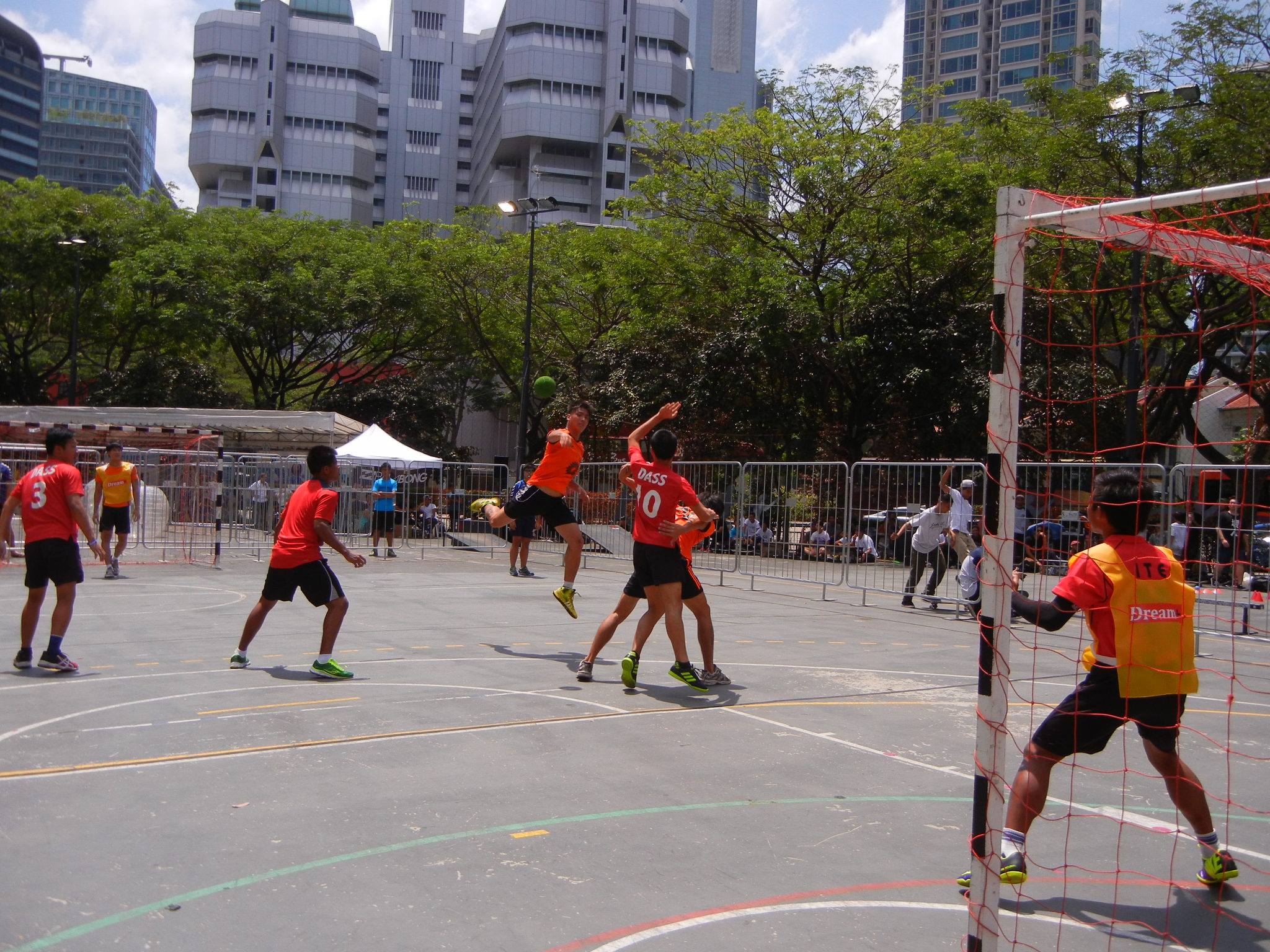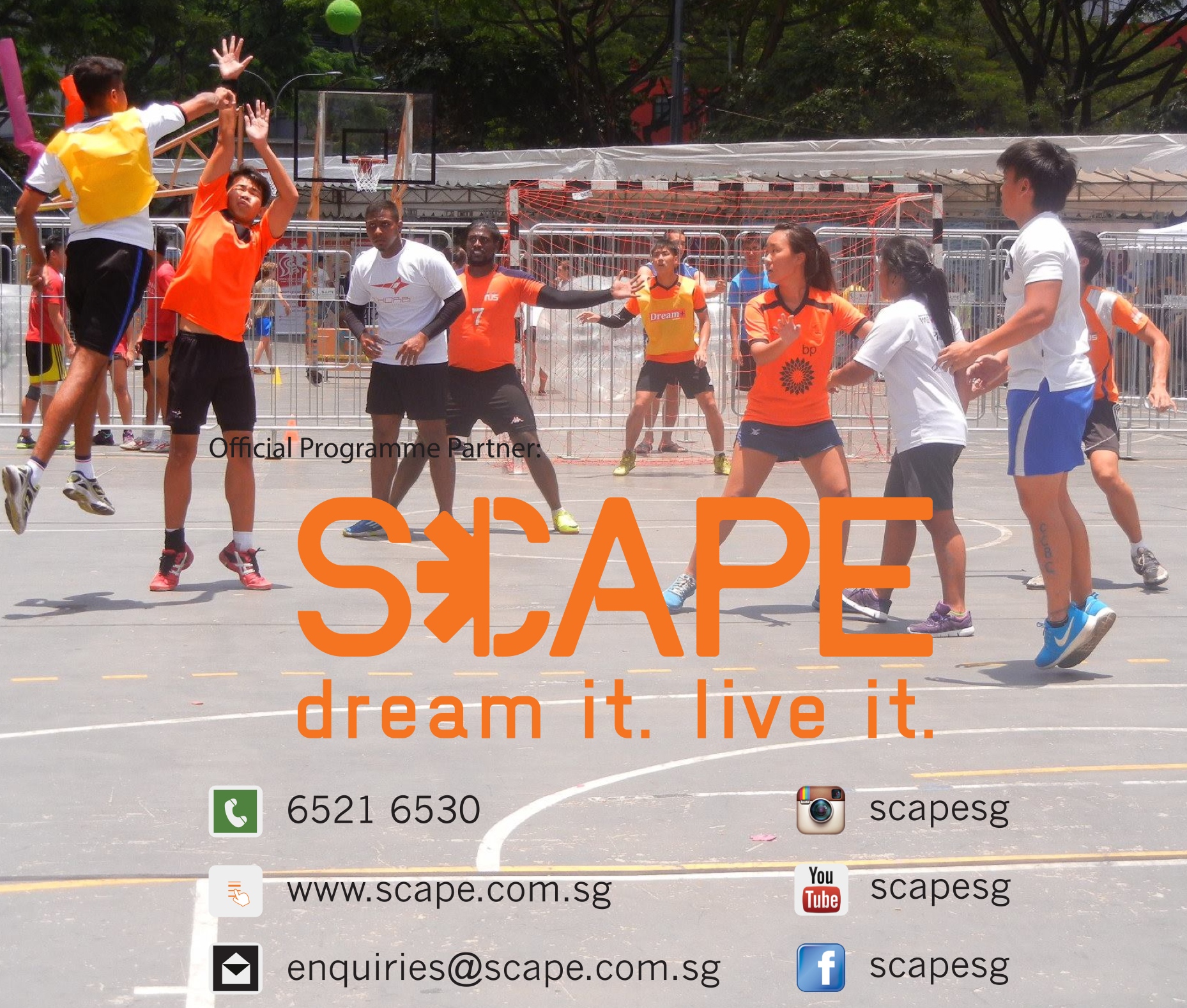 (News 324, Asia)